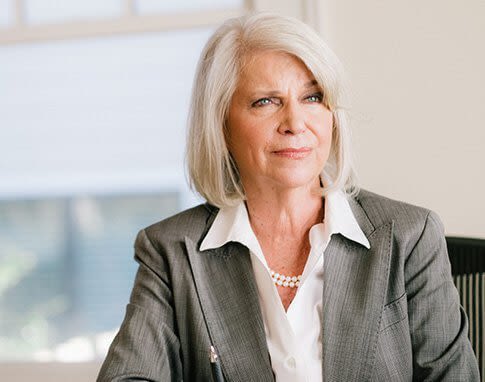 UNPARALLELED KNOWLEDGE & EXPERIENCE
At Norelli Law, we have more than six decades of combined experience representing individual and family clients. We provide comprehensive estate planning services, elder law counsel, representation in estate and fiduciary disputes and advice on guardianships.
We also assist clients with mediation services to help them achieve a resolution in the most cost-efficient and timely manner.
Based in Charlotte, our attorney is a seasoned legal advocate with more than sixty years of combined legal practice. By focusing our practice on estate planning, probate, elder law, and related areas, we are able to offer high-quality legal representation to help meet our clients' needs. We are dedicated to our clients, going above and beyond to ensure that they achieve the best possible resolution to their legal matter.
Our founding attorney, Nancy Black Norelli, served as a District Court Judge for eight years, handling cases in fifteen counties. She presided over dozens of civil jury trials, 1,000 family court matters, 300 juvenile cases, and 7,000 driving while intoxicated cases during this time. Her service as a North Carolina judge gives her a unique perspective on the law, which she puts to use in advising her clients on a variety of estate, probate, elder law matters, and inter-family disputes.
Together with skilled, compassionate staff, Nancy has the knowledge, experience, and skill to effectively and efficiently guide her clients toward intelligent futures.
---
TRUST US TO GUIDE YOU
The attorney of Norelli Law is highly regarded by her peers, many of whom refer their clients to our firm for advice and guidance on estate planning, asset protection, and probate matters. Nancy Norelli is ranked as AV Preeminent by Martindale-Hubbell, the highest possible rating by fellow attorneys. These factors give our clients confidence that when they hire our firm, they are retaining a high-quality, well-respected attorney.
---
CUSTOMIZED SOLUTIONS FOR COMPLEX LEGAL MATTERS
01 – STEP-BY-STEP INSTRUCTION
As your estate planning and probate attorney, we will guide you through the legal process, ensuring that you understand your legal rights and options at each step. We want our clients to understand the financial, personal and business ramifications of their decisions, and educate our clients to help them make informed choices.
02 – PERSONALIZED CARE
When it comes to estate planning, probate, elder law, and guardianships, we know that there is no single solution that will work for all of our clients. That is why we provide personalized legal advice for each of our clients. Whether your legal matter is simple or complex, we will formulate a plan to help you achieve your ultimate goals.
03 – CONSTANT COMMUNICATION
Our focus is on you as a client, and how we can meet your needs in a caring and efficient manner. We work hand-in-hand with our clients to understand their legal dilemma or concern and communicate regularly with them to make sure they know their rights and options. Working together, we will achieve the best possible outcome for your case.